Lights & More: Come for the Lights, Stay for the Love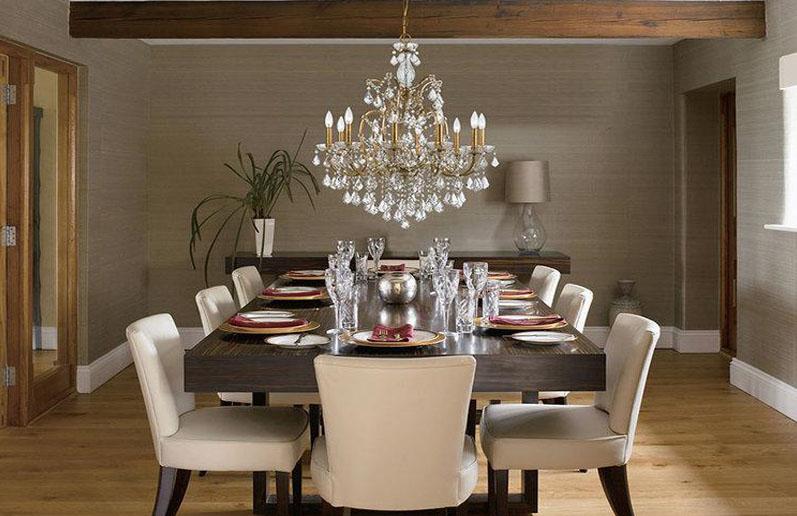 Walking through the doors of Lights & More in Tampa, you'll likely feel like you just entered a friend's home. Laughter can be heard in the background while Micah, the resident GoldenDoodle greets you with tail wagging. Aromas of pastries and coffee waft gently through the air amid a backdrop of chandeliers casting their warm glow over intimate seating areas and tables set for a meal. We meet with owner Carmen Ugalde to glean a bit of the storied history of this successful lighting business and she explains, "We wanted to do something that made sense to us in terms of the culture we wanted to reflect...the feeling we wanted the customers to have when they come in," she explains.
In the beginning, the Ugalde family had a small wholesale lighting company which their father started. When her brother completed his electrical engineering degree they set up a retail lighting boutique in their native San Juan, Puerto Rico quickly becoming known for their highly specific, exquisite style. 
Business bustled and soon the family set their sights on setting up shop in the contiguous United States. So in 1986, leaving relatives to run the San Juan store, they again set up a retail storefront, this time in Tampa.   Carmen described their decision as such, "Tampa has a different flavor, a different rhythm. People here are very warm, welcoming, and laid-back." 
Fast forward some 30+ years later and this 2nd generation of Ugaldes remains good stewards of the family legacy in large part because they regard the human connection they form with their customers as their ultimate goal. Nowadays, with all manner of home decor products being purchased at the click of a button the Ugalde family is known not only for their gracious hospitality and service but for their expertise, as is evident when one is speaking with one of their staff lighting experts. Carmen's brother trains all the employees to understand the electrical workings of their lighting fixtures, which enables them to walk their customers through the entire process rather than merely selling you a lighting fixture. They also offer in-home consultations and provide financing options like layaway. Another benefit is that if you can't install your fixture yet — if you're waiting to move into a new house, for example — they'll keep it safe in their warehouse for you until you can take it home. "Those kinds of things, you won't encounter anywhere else," Carmen says.
Forever focused on the best customer experience the Ugaldes always follow through with their customers, calling to make sure they're happy not just with their purchase, but with the service they have provided. And when you leave, don't be surprised if Carmen gives you a hug or tells you to stop by whenever just to say 'hi', have some coffee, a glass of wine or a scone. Although the sales transaction has finished, you have only just begun the relationship with the Lights & More family. 
The business has grown steadily in their Tampa location and the family can now boast that their products come from the United States, Italy, France, Spain, PRC, and the Czech Republic. They offer a myriad of styles from traditional to contemporary to modern designs.  The showroom on Dale Mabry Highway has a vast selection of chandeliers, floor and table lamps, ceiling fans, wall sconces and more.
 If you'd like to see more of Lights & More visit their Profile in our Design + Build Directory and our Photo Gallery.